I've been keeping myself busy and lately I've started exploring the rest of the house – finding all the best places to flop or take a nap and ways to sucker mum & dad into giving me more treats.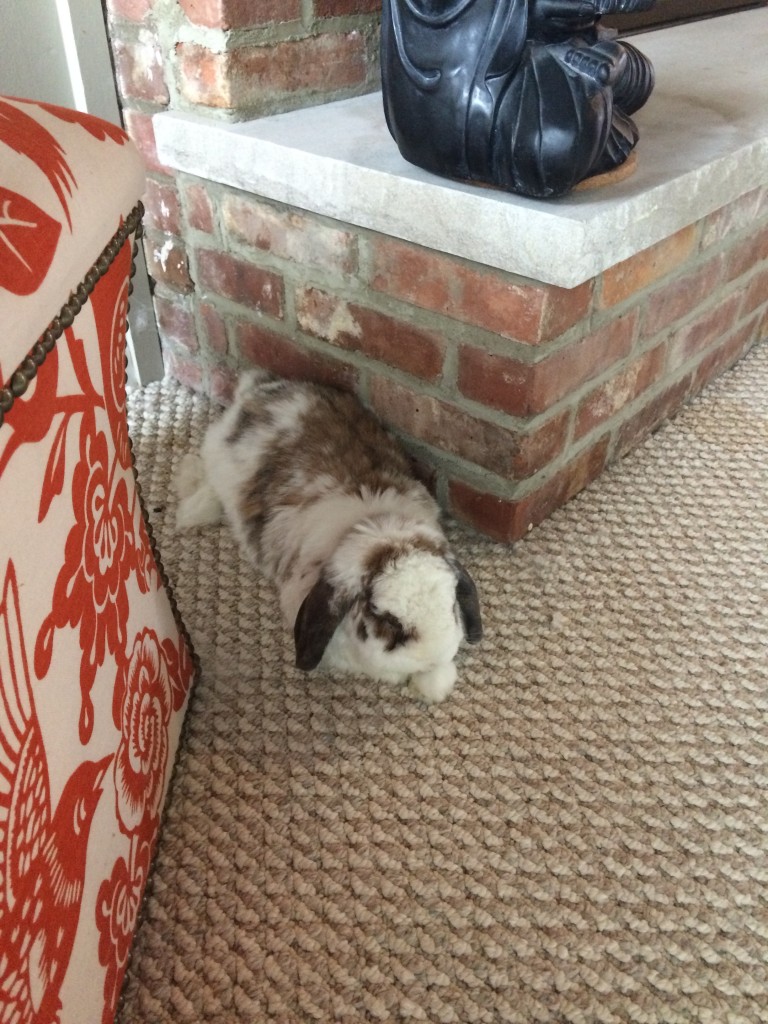 Lounging beside the fireplace is a good place to spend the day – it's a more central location, so I can keep an eye on mum & dad and pop out to demand treats whenever I want.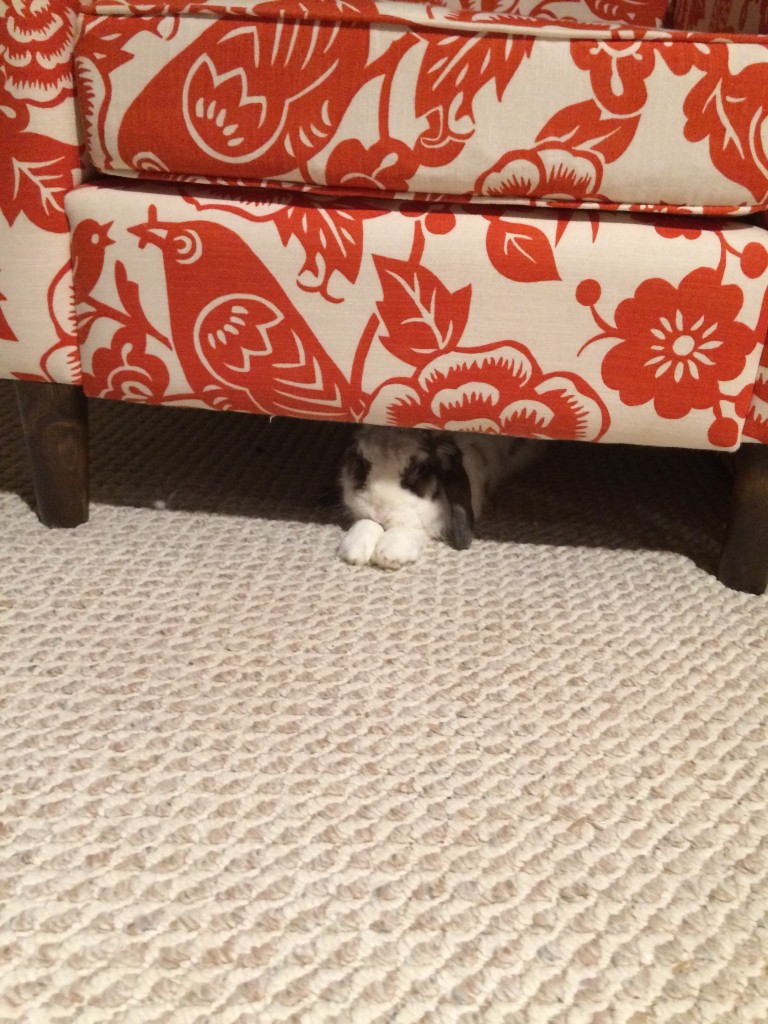 Underneath the chair is a good hiding place, too – maybe even better than behind the couch!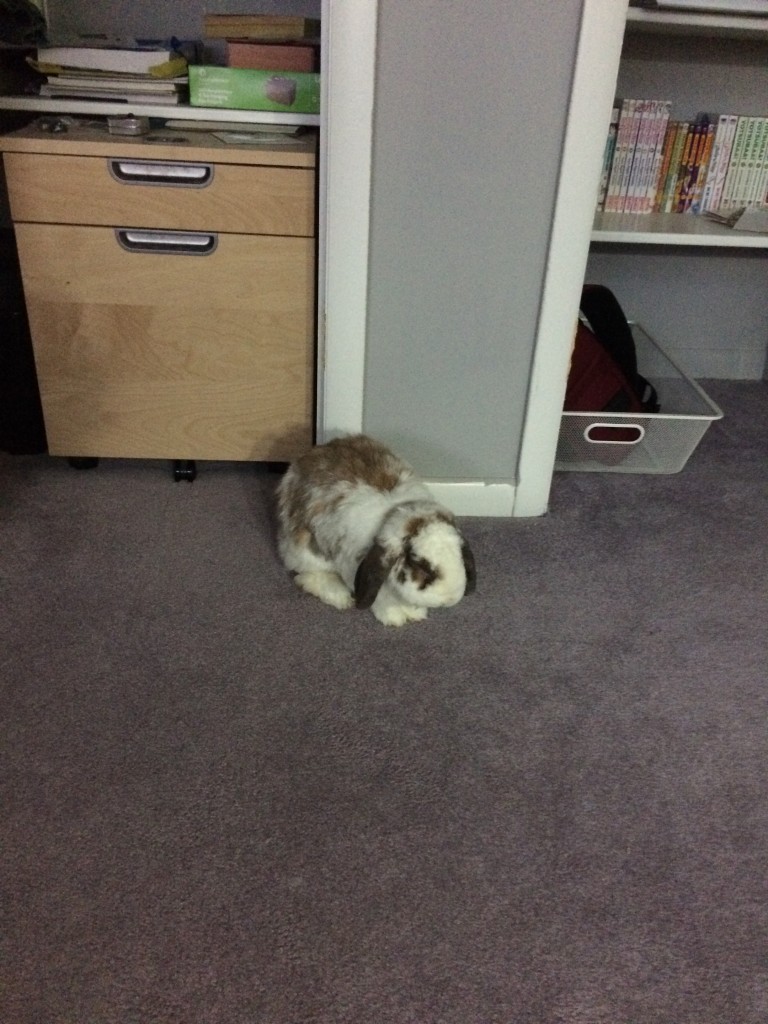 Sometimes I even make the trek all the way down the hall to dad's office – to check on him, and make sure he's working hard (so that he can buy me more treats).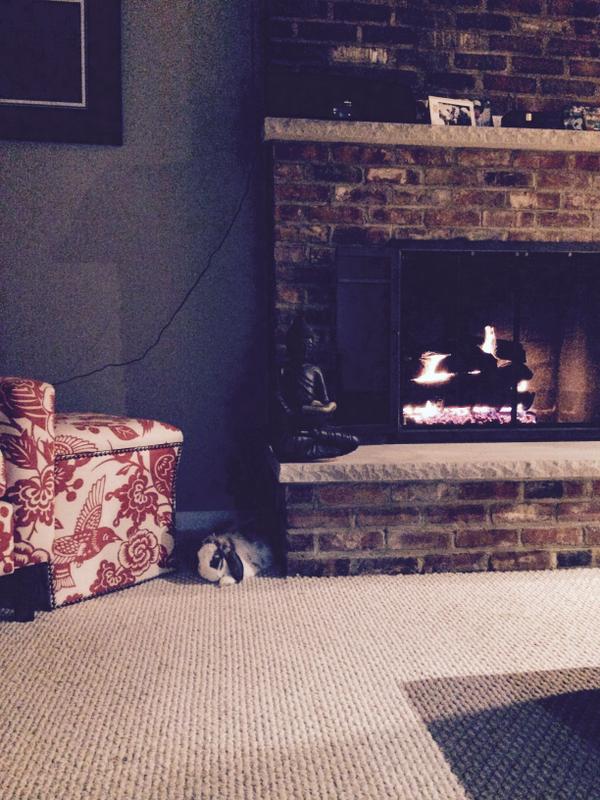 Yes, it sure is a lot of tough work being as busy as I am these days.
-Betsy